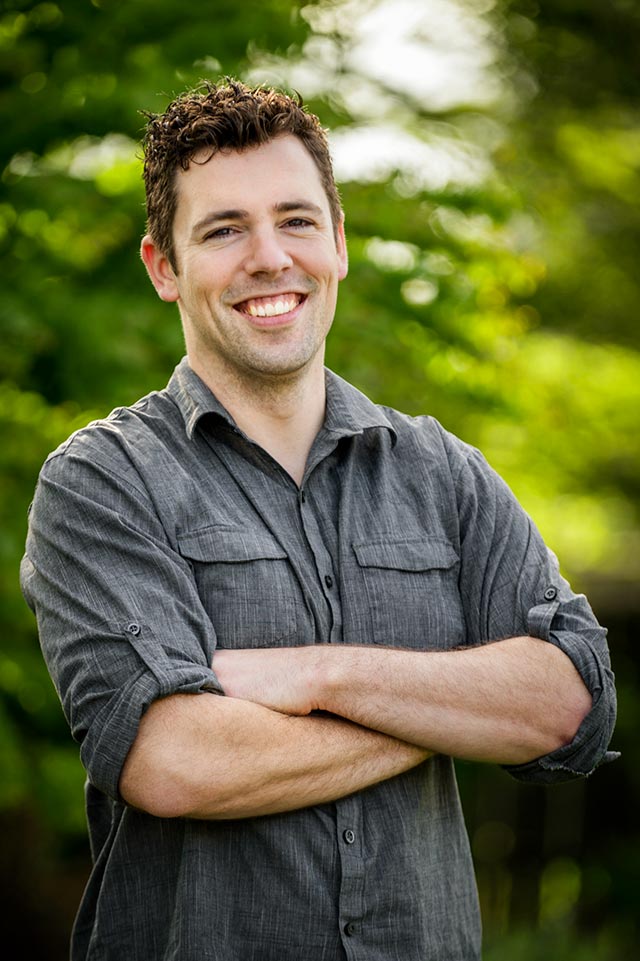 Kevin G. Hardman, LMT
Kevin graduated in 2002 from the Spectrum Center School of Massage in Lake Stevens, where his education was medically focused with advanced training in neuromuscular therapy. Since graduation, his focus has been on injury recovery treatment and enhancing athletic performance, and his continuing education efforts have been focused on furthering those skills.
Massage Works was established in 2002 upon Kevin's graduation from Spectrum. For five years, he practiced at the Family Heath Associates medical offices, where he treated mainly auto, work and sports injuries as well as chronic headaches. From 2008-2015 he shared space with Mt Shuksan Family Medicine and Advanced Sports Chiropractic as a multi-practice clinic. When he added other therapists to his practice and their clientele began to quickly expand, Massage Works moved to its own clinic space in the current office on King St, adding the Blaine location at the same time.
While Kevin's expertise remains in aggressive injury treatment, he also offers a full range of soft tissue treatment as preventative health maintenance. His assessment skills and treatment oriented mindset set him apart from other therapists; while many therapists treat injuries within the context of a full body massage, he treats only the involved muscles. This makes better use of clients' time and insurance or cash resources, as well as reducing their overall treatment and recovery time. His techniques are uncommon in most massage environments and get results both more quickly and more reliably. Kevin's devotion to integrity and improving his clients' outlook on health, combined with his medical skill, puts him at the top of his field.
Kevin lives in Ferndale with his wife Karlyn and their kids Garrett & Amelia. When he's not in the office, you'll likely find him playing "crash" with Garrett in the backyard, joining in a pickup game of basketball or boarding Mt Baker, heading off on a road trip with Karlyn, or brewing a new batch of beer at home with his buddies.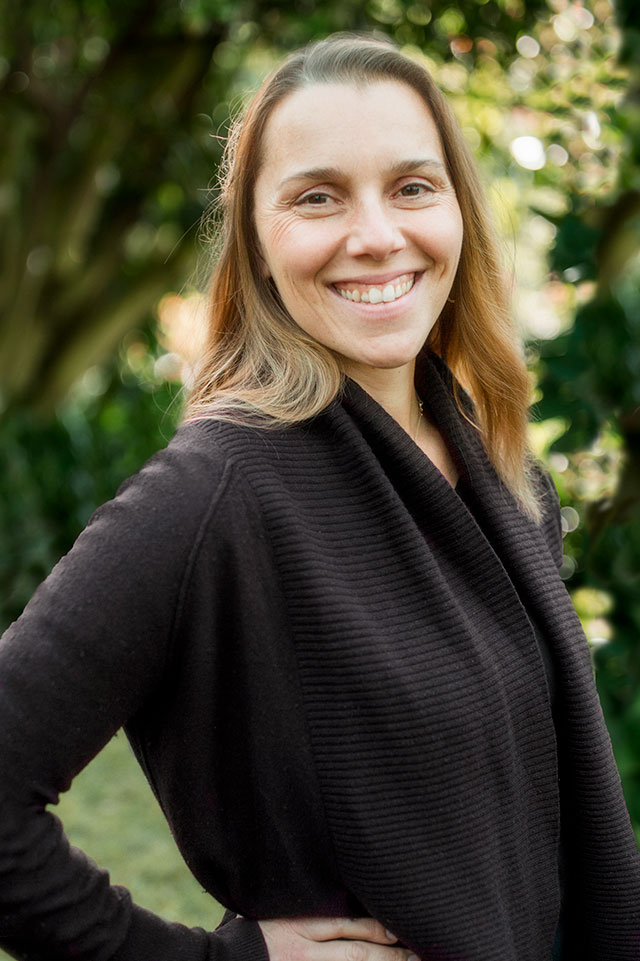 Maureen d'Armand, LMT
Maureen (or "Mo"), came to massage from a background of outdoor endurance sports. Working for many years as a paddling, rafting and trekking guide in Alaska and Antarctica, she became keenly aware of repetitive use injuries and the need for long-term muscle maintenance as well as rehabilitation; when she found herself in severe pain after a 200-mile paddling expedition she thought her paddling days were over. Yet, after a few weeks of focused bodywork she was up and ready for her next adventure – and completely sold on the benefits of ongoing muscular therapy.
Mo began her massage training at the Heartwood Institute of Massage in 2005, continuing on to the Vancouver School of Bodywork and Massage in 2007. She launched her own wellness program aboard One Ocean Expeditions, offering massage and yoga for their fleet of ships exploring the Arctic and Antarctic. 
She returned to Alaska in 2010, working at Southeast Medical Clinic in Juneau. There she had a small private practice called Momentum Massage Therapy, where she primarily worked with long-distance runners and skiers. Her interest increased in injury treatment and prevention as well as techniques to maintain muscle health, and she went on to complete trainings in trigger point therapy, myofascial release, lymphatic drainage and various orthopedic deep tissue techniques. Mo firmly believes that caring for your muscles, connective tissue, and joints is an integral part of your overall wellness. Her sessions center around goals of altering muscle restriction, alleviating pain, supporting soft tissue healing and promoting deep relaxation.
Mo and her husband Paulee recently moved to Bellingham with their son Beni, and together enjoy a life spent as much outdoors as possible. You will often find her on a trail run, out in a kayak or on a paddle board, or up at Mt Baker for a day of skiing. She has not given up on traveling, either; her favorite spot in the world is over in Austria where she gets to hang with her Oma.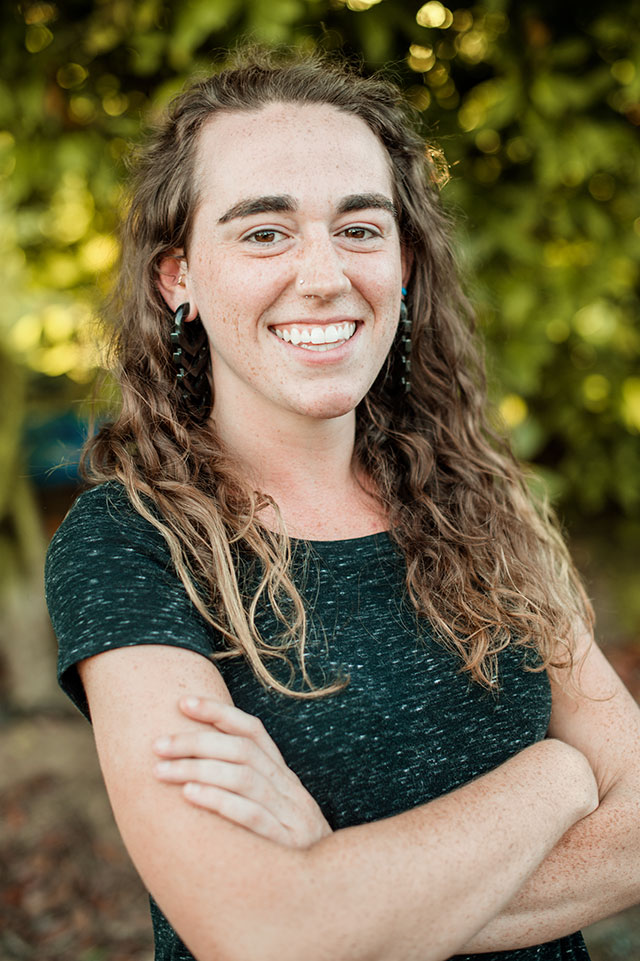 Madison Emry, LMT
Madison's passion in working with pain management and utilizing massage for injury recovery began when she was left in chronic pain after a car accident. Having experienced surprising relief with massage treatment, the spark was ignited and she decided to study massage at the Cortiva Institute of Federal Way. Upon graduation in 2014, she has worked nearly exclusively with chiropractors and physical therapists, focusing her skills on deep tissue, cupping and myofascial release techniques to treat both new and chronic injuries.
Her interest and passion has led her to study kinesiology at WWU, aiming always to improve her skills of understanding of the body and how everything works together. Feeling it extremely important to have a large "toolbox" of skills to utilize in treating a wide range of pain and injuries, Madison is also trained and licensed in Intra-Oral Therapy, a specialized technique that works with mouth and jaw muscles to deal with pain associated with TMJ, migraines, head or neck injuries, chronic ear problems, dental surgery recovery and many other medical issues.  She uses a treatment-oriented mindset to bring her patients back to health as quickly as possible, believing strongly that no one should have to deal with chronic pain and immobility amid the daily stress of everyday life. The ability to reverse painful effects of injury on the body and improve overall wellness keeps her excited to come to work every day.
Madison and her boyfriend Garth recently moved to Bellingham in order for her to pursue her Kinesiology degree from WWU. Loving the outdoors, she immerses herself in hobbies of hiking, camping, archery, yoga and just plain exploring. But, she also enjoys all things musical -including playing the drums – and curling up with a good book.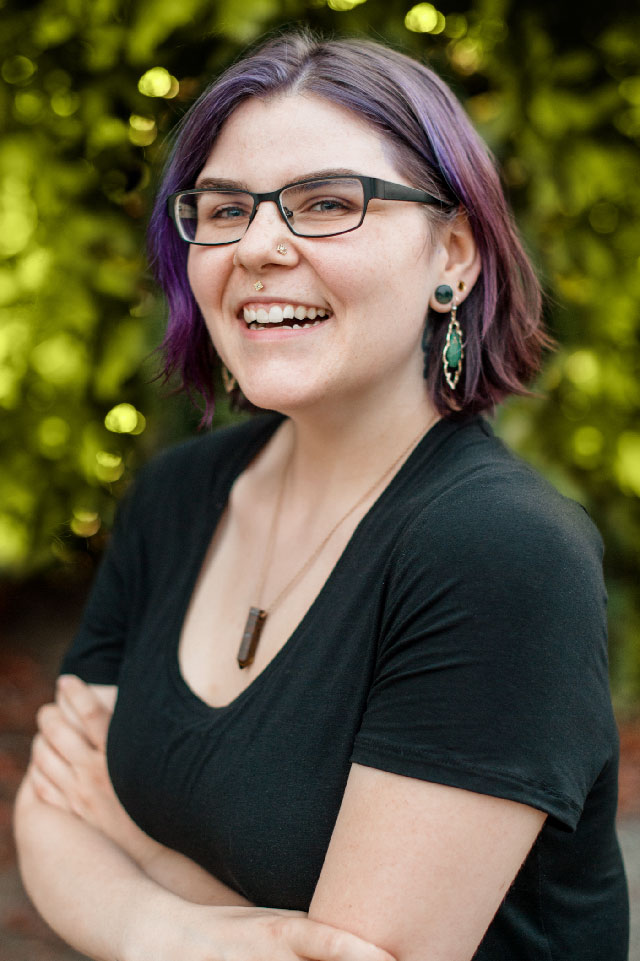 Sydney Blackman, LMT
Sydney's interest in massage as a treatment for pain, stress, tension and injuries began when she saw how skilled bodywork addressed those dysfunctions that inhibit quality of life. She graduated from the Cortiva Institute of Seattle in the fall of 2011, excited to focus her passion for helping people into a career that would be a catalyst for promoting physical and mental health as well as provide relief from unnecessary pain.
Believing that every person has control over their healing and that gaining body awareness brings personal strength, Sydney is convinced that massage has a valid place in modern healthcare. From her years of experience in the healthcare field she promotes natural therapies such as bodywork and nutrition as primary treatments, keeping surgery and prescriptions as alternatives. She has focused her career on working closely with other natural healthcare providers, including occupational therapists, physical therapists, chiropractors, and hand specialists.
Her treatment-oriented mindset allows her to pinpoint a wide range of patient issues while conforming skilled medical techniques like deep tissue, trigger point and myofascial release to suit each individual case. She uses a slower pace which allows her to sink deeply into the affected tissues with a less invasive movement, focusing treatment on the injury and surrounding tissues. Having worked with countless car accident patients, she is particularly sensitive to the trauma and stress that accompany a person healing from such a situation.
Sydney and her partner John (along with their sweet cat Benzy) have recently moved to Bellingham while John works on his masters program in Chemistry at WWU. Having grown up in the Pacific Northwest, she looks forward to living in a place with the calming pace and positive vibes of Bellingham versus the busy-ness of Seattle. Her fascination with psychology, mental/physical health and philosophy drives her to frequent personal research projects, and you'll often find her out jogging or dancing as a fitness outlet. She and John both enjoy exploring new music, nature spots, and nutrition ideas together.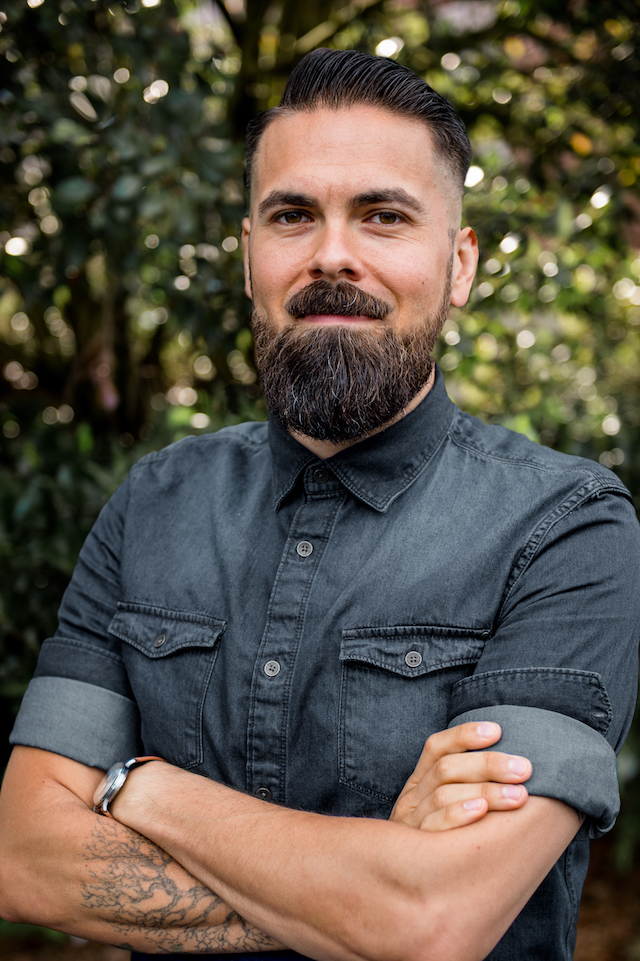 Michael Larios, LMT
As a graduate of the Cortiva Institute of Seattle with prior training at The Brian Utting School of Massage, Michael has been practicing therapeutic and medical massage since 2010. Having worked primarily in clinical settings, the focus of his technique and training has largely been injury treatment and pain management; although, he is a strong believer in the systemic benefits of mindfulness and relaxation that are benefits of therapeutic massage. In addition to the hands-on treatment of each massage session, Michael believes that educating people about daily self care techniques for pain prevention is crucial to a well-rounded approach and to facilitate complete healing.
With an emphasis on neuromuscular therapy for the treatment of trigger points (commonly referred to as "knots") using myofascial release and deep tissue techniques, Michael's style is slow, specific, and tailored to each client's goals. His treatment-oriented mindset allows him to assess and pinpoint clients' issues with skilled precision. Once the plan for each massage session is established, the rest of the treatment is typically quiet and deeply calming. Being able to both comfort and aggressively heal the body is a skill that not many therapists possess, and Michael implements both excellently.
Michael moved to Bellingham in the summer of 2018 with his girlfriend Hilari and their two dogs, Edith and Shelby. Coming from Seattle, they've enjoyed getting to know Bellingham as a city with all the benefits of the Pacific Northwest in a smaller, less hectic environment. When the sun is shining they spend their time gardening, playing with the dogs, and hiking the many trails this beautiful town has to offer. In the winter they enter a state of dormancy akin to hibernation, surviving almost entirely on Netflix and soup.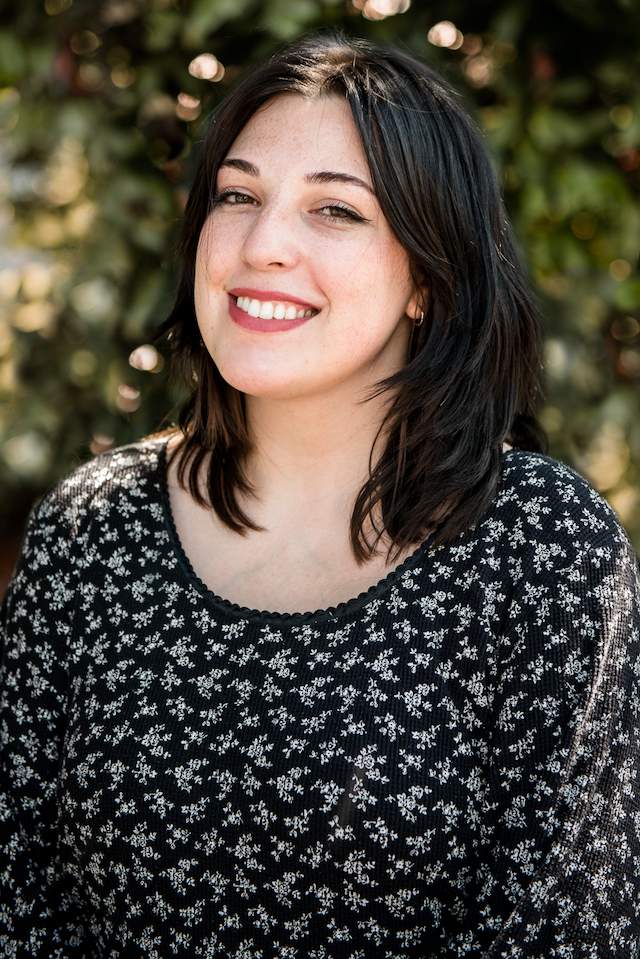 Payton Lewis, LMT
Payton grew up with a family background of natural healing; her father was a chiropractor and she developed a passion for the power of bodywork at a young age. She was trained in massage at the Spectrum Center School of Massage, and in 2019 graduated with a focus on muscular re-education. Immediately after graduation she joined her father's chiropractic clinic (where her sister was also a massage therapist) and was able to develop her skills in a supportive, constructive medical environment.
Payton's main interest and focus lies in injury treatment and pain management. She specializes in migraine/headache relief, scoliosis treatment, and deep tissue massage while also skillfully treating a variety of auto and sports injuries. She firmly believes that the mind and body come together to heal, finding it most rewarding to help patients relieve their pain with the goal of living happier, healthier lives. Through careful assessment and communication with each patient, she works with them to set their wellness needs and goals to create their individual treatment plan. Being able to reverse someone's pain and improve their overall health is really what fuels her passion and keeps her continually enthusiastic about her work.
Payton is a recent Bellingham transplant, having moved here from a tiny town in the Seattle area, and is excited to live in a city with a consistent wifi signal. Currently she is attending Western Washington University to pursue an education in the Fine Arts, and when not working or studying she channels her passions into baking, gardening, drawing - and the occasional karaoke night out.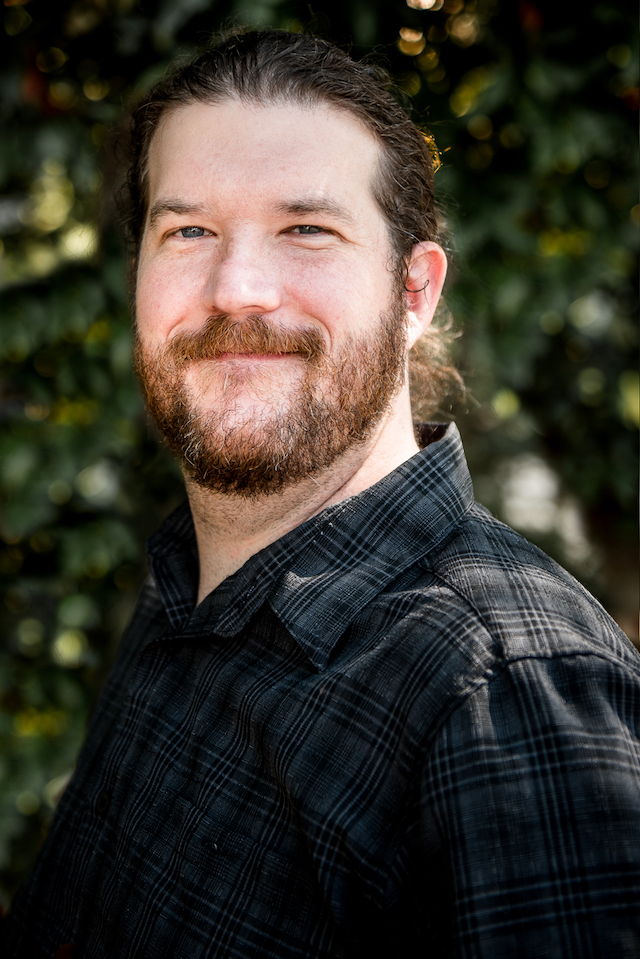 Cody Young, LMT
Cody was drawn to massage while teaching Tai Chi at the YMCA; as a lifelong martial artist, he's always enjoyed studying movement. His desire to help people with movement, balance and range of motion issues prompted him to deepen his understanding of the body in order to increase his students' success. Having already earned a dual degree in Political Science and Philosophy from Indiana University, in 2020 he graduated from Inland Massage Institute and began his medical massage career in chiropractic clinics.
Cody loves guiding people through the healing process, and thrives on the challenges of problem solving involved in muscle treatment. The opportunity to facilitate healing in his patients is one he finds incredibly rewarding as well as energizing, and his ability to listen allows him to design each session around successfully addressing specific needs. Utilizing a combination of intuition and knowledge, he focuses on listening carefully to his patients (both their words and their body during treatment) and is able to skillfully apply direct, deep tissue work that increases mobility while relieving pain. His goal is to make people as comfortable as possible while facilitating a full recovery of regular mobility. In addition to deep tissue massage, Cody is also certified in cupping therapy, and focuses his continued education on modalities like myofascial release, neuromuscular therapy, and somatic massage.
After having wanted to live in the PNW for a very long time, Cody was finally able to move here and is happily setting down his roots here together with his girlfriend Pam, their dog and their cat. He is an avid reader and loves the outdoors; you could easily find him hiking or gardening anytime (as well as, of course, keeping his martial arts skills honed). His current home project is developing a food forest garden that he can share with neighbors and friends.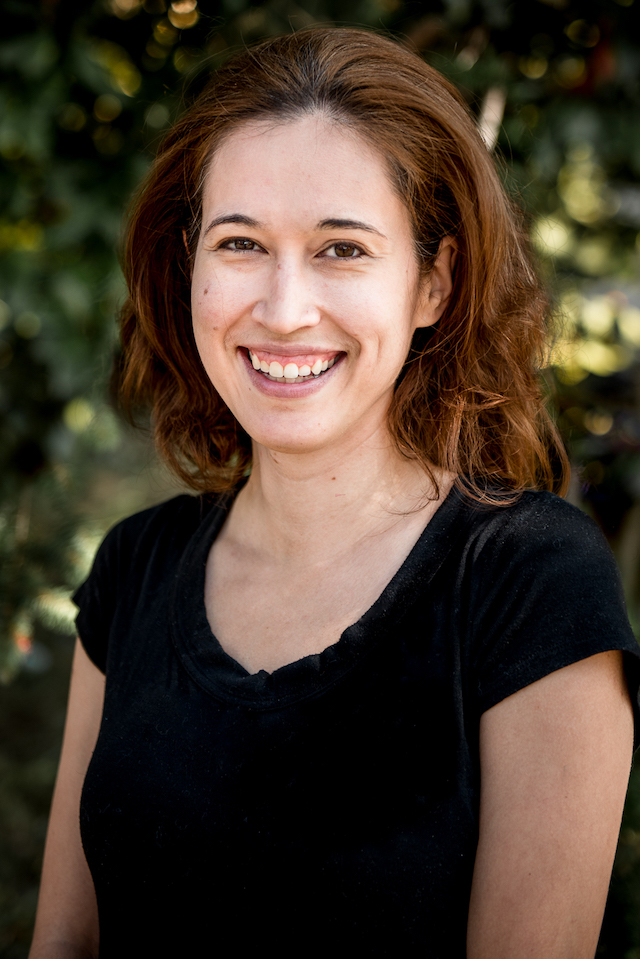 Faye Duncan, LMT
Having grown up in Fairbanks and the Yukon river delta of rural Alaska, Faye discovered massage as a way to help her live a healthy, peaceful life. Once she realized that it was an intricate ingredient in her own quality of life, she pursued it as a means to help others achieve that same balance. Driven by her passion for helping people achieve full health and sharing the hope that life doesn't have to be lived in chronic pain, she has honed her skills to deeply heal injuries and pain in her patients. She graduated from the Cortiva Institute of Seattle in 2015, and spent six years working at a medical massage clinic in Bothell with patients of all ages before joining the Massage Works team.
Faye's biggest passion is to introduce her clients to the immense benefits of massage through their relief of pain, stress, and injury. Her detailed, sensitive approach skillfully works out deep muscle adhesions and releases painful trigger points; she detects knots and injuries with almost-surgical precision, using smooth yet strong techniques to heal them. Being very sensitive and aware of her patients' unique needs allows her to design and adjust each session as their treatment progresses to achieve full recovery. Faye's treatment skills emphasize deep tissue work done at a slower pace, allowing her to sink deeply into the release of trigger points with a less invasive movement, focusing treatment on the injury and surrounding tissues. Her specialized modalities include deep tissue massage, myofascial release, and neuromuscular techniques like trigger point therapy and positional release.
Faye lived in Bellingham for six years before moving to the Seattle area in 2014 to pursue massage; now she's back and eager to rejoin the community. She's currently finishing a dual degree in Biology and Anthropology, and aside from her class books she is always reading to increase her knowledge. She has frequently lived on off-grid homesteads and finds joy in plant identification and rehabilitating local ecosystems; she is constantly heading off for a hike in the woods with her dog Bobby, and loves practicing yoga, natural health and traditional medicine.